---
The Picerne Group has strategically assembled an accomplished team comprised of industry leaders with extensive real estate investment, development and asset management experience.
---
KENNETH PICERNE | Founder, President, Chairman of the Board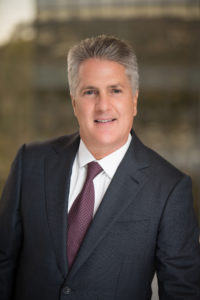 Prior to forming The Picerne Group, Mr. Picerne was involved in expanding his family's company, Picerne Real Estate Group, from its New England base to the southwest and southeast U.S.. Under Mr. Picerne's management, the family opened regional apartment development offices in Orlando and Phoenix that remain active today. Mr. Picerne also was directly responsible for the construction and development of 12,000 luxury apartment units in markets throughout Florida, Arizona, Nevada, Washington and New England. Today, the Picerne Real Estate Group is one of the largest family-owned residential real estate development groups and one of the top 10 residential multifamily developers in the nation, with more than 40,000 multifamily units and more than 2 million square feet of retail and office buildings.
Since founding The Picerne Group in 1988, Mr. Picerne has established the company's strategic direction and led the transition from one investment model to the next, in each case responding to changing market dynamics.
In 2004, Mr. Picerne formed the Kenneth A. Picerne Foundation (www.picernefoundation.org) to support the development of innovative, creative and self-sustainable programs that focus on leadership, mentoring and education.
Mr. Picerne received his undergraduate degree from Yale University.
Throughout his career, Mr. Picerne has been recognized by the real estate community and city governments for outstanding contributions in development and design. He also has been honored for partnering with local governments to provide housing through the successful rehabilitation of distressed properties. In addition to his charitable contributions through the Kenneth A. Picerne Foundation, Mr. Picerne has served on numerous business and charitable boards.
GREGORY G. NAKAHIRA | Chief Investment Officer, TPG
Gregory G. Nakahira is Chief Investment Officer for The Picerne Group. Mr. Nakahira oversees the access and deal-sourcing team. During his 20-year tenure with The Picerne Group, Mr. Nakahira has played a significant role in the growth and development of the company's Japanese loan portfolio and U.S. real estate assets.
Prior to joining The Picerne Group in 1999, Mr. Nakahira was with Goldman Sachs, opening its western production office for commercial mortgage-backed security lending. Mr. Nakahira also spent 10 years with Heller Financial as a leading investment officer, placing equity investments in real estate transactions in the western U.S.. During the recession of the early 1990s, Mr. Nakahira led a team of portfolio managers at Heller that was responsible for a $500 million portfolio of real estate investments.
Mr. Nakahira holds a master's degree from Long Beach State University and a bachelor's degree from the University of California, San Diego.
LESLIE A. COREA | Chief Operating Officer
Leslie Corea is Chief Operating Officer of The Picerne Group.  Ms. Corea oversees Corporate Services, Cash Management, Accounting and Financial Reporting for the organization collaborating with Development, Construction and Asset Management groups.
Prior to joining The Picerne Group in May 2016, Ms. Corea was Senior Vice President Finance, Investment Properties Group of The Irvine Company.   During her 12-year tenure at The Irvine Company she held leadership positions in Apartment Properties, Office Properties, Strategic Planning and Investment Properties Group providing corporate financial reporting oversight over all major operating divisions.  Prior to The Irvine Company, Ms. Corea was Corporate Controller, Douglas Emmett Realty Advisors, a privately held Office Properties investor in West Los Angeles, for 10 years.  Ms. Corea was a Senior Real Estate Audit Manager at PricewaterhouseCoopers for 10 years serving private real estate clients.
Ms. Corea is a CPA and a graduate of the University of Southern California.
CHRISTOPHER M. DAVIS | Managing Director, Southwest Division
Christopher M. Davis is Managing Director of the Southwest Division at The Picerne Group. Mr. Davis is responsible for new business operations and asset management in Denver, Las Vegas and Phoenix.
Prior to joining The Picerne Group in 2009, Mr. Davis was a Senior Vice President of Development and Acquisitions for Fairfield Residential, a leading national developer and purchaser of apartments. Mr. Davis spent seven years with Fairfield Residential and was responsible for the development of 4,500 apartment units in Denver, Las Vegas and Phoenix.
Mr. Davis received a bachelor's degree in Economics and American Civilization from Middlebury College in Middlebury, Vermont.
DEREK PICERNE | Senior Vice President, Development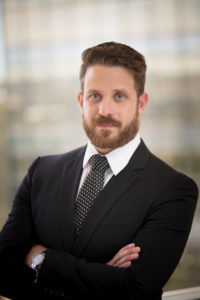 Derek Picerne is Vice President of Development for Southern California. He leads a team that sources and manages apartment development opportunities in southern California.
Mr. Picerne joined The Picerne Group in 2010. Prior to joining The Picerne Group he worked for Lauth Property Group in Phoenix, Arizona and at Northmarq Capital.
Mr. Picerne received his bachelor's degree in Marketing from the W.P. Carey School of Business at  Arizona State University.
VINCE P. HAYES | Senior Vice President, Accounting
Vincen
t P. Hayes is Senior Vice President of Accounting at The Picerne Group.  Mr. Hayes is responsible for accounting and financial reporting related to the Company's new development and reinvestment activities throughout the portfolio.
Prior to joining The Picerne Group in 2016, Mr. Hayes was a Vice President of Finance at the Irvine Company, a leading real estate development and operating company in California. During his initial 5 years with the Company Mr. Hayes was the financial Controller for the office division which comprised a 28 million square foot portfolio of the office and industrial properties.  Additionally, he was involved in new office and industrial development, strategic analysis for property acquisitions, commercial land sales and tenant leases.
In his final 9 years with the Irvine Company, Mr. Hayes was responsible for overseeing the financial reporting related to over $3 billion in new development in the Company's multifamily apartment, office, industrial, retail and resort divisions.
Mr. Hayes graduated from Indiana University in Bloomington Indiana with a Bachelor of Science degree in Finance.
LEN MOREAU | Executive Vice President, Construction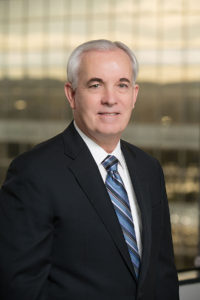 Len Moreau Executive Vice President of Construction at The Picerne Group. Mr. Moreau is responsible for overseeing all aspects of the construction process throughout the company's portfolio including preconstruction management, project construction and delivery.
Prior to joining The Picerne Group in November 2016, Mr. Moreau was Vice President of Design and Construction at Johnson Development Associates since 2014. Prior to that, Mr. Moreau was Senior Vice President of Construction with The Irvine Construction. During his 13-year tenure at The Irvine Company, Mr. Moreau oversaw construction of approximately 20,000 apartments in Southern and Northern California.
Mr. Moreau graduated with a Bachelor of Arts Degree from Saint Michaels College in Vermont.
HEATHER D. DERLIN | Senior Vice President, Operations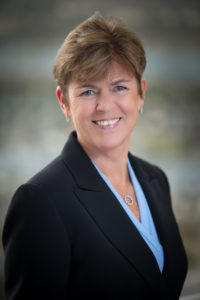 Heather Derlin is the Sr. Vice President of Operations at TPG Property Group. Ms. Derlin oversees the multifamily portfolio in California, Nevada, Houston and Denver. Her responsibilities include supervising third party management companies, as well as assisting in new development and implementation of strategic asset management initiatives.
Prior to joining The Picerne Group in 2012, Ms. Derlin was the Executive Vice President of Lyon Communities where she worked for over 21 years. During her tenure she supervised operations for over 30 properties nationally, was directly involved in acquisitions, dispositions, development and interior and exterior renovations.
Ms. Derlin has over 35 years in the multifamily industry. She is a graduate of California
State University, Long Beach.
JOHN YUNKER | Senior Vice President, Asset Management
John Yunker is Senior Vice President of Asset Management at The Picerne Group. Mr. Yunker oversees asset management of the company's portfolio in addition to maintaining responsibility for multifamily dispositions and Southern California multifamily acquisitions.
Prior to joining The Picerne Group, Mr. Yunker was a First Vice President of Investments for Equity Residential. For the last 10 years Mr. Yunker was a senior member of Equity Residential's Southern California investment team and was responsible for Southern California acquisitions in addition to overseeing an asset management portfolio of 10,000 units in San Diego, Orange County, and West Los Angeles. During his 16-year tenure at Equity Residential, Mr. Yunker acquired over $2 billion of multi-family assets and held several investment related positions focused primarily on the company's west coast markets.
Prior to Equity Residential, Mr. Yunker was a vice president at ING Realty Partners, an opportunity fund sponsored by ING, in an acquisition and asset management capacity. Mr. Yunker worked for ING Realty Partners and ING Group for 6 years.
Mr. Yunker received a MBA from the University of Southern California and a bachelor's degree in economics from University of California, San Diego.